Structure-based Drug Design (SBDD) Systems
in silico Structure-based Drug Design System
Institute of Molecular Function provides the latest structure-based drug design (SBDD) system supported by the advanced technology.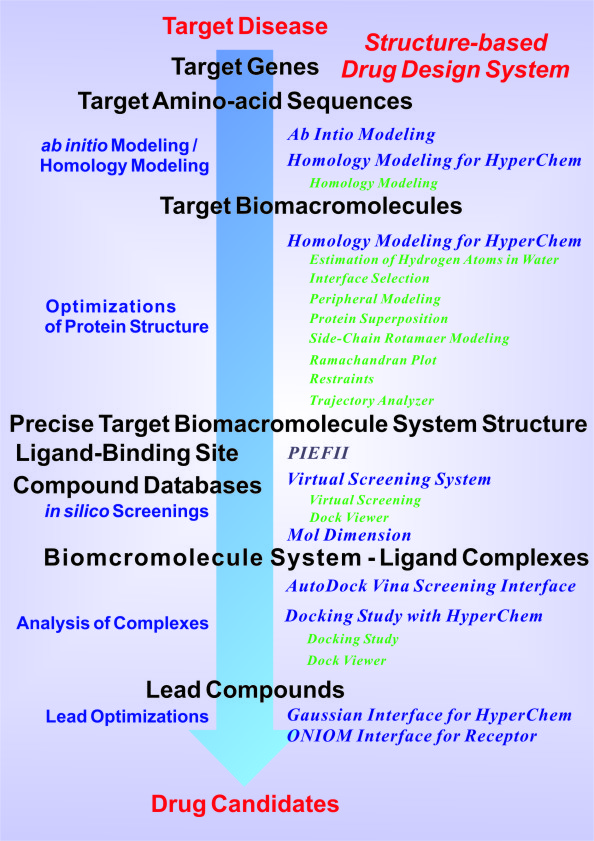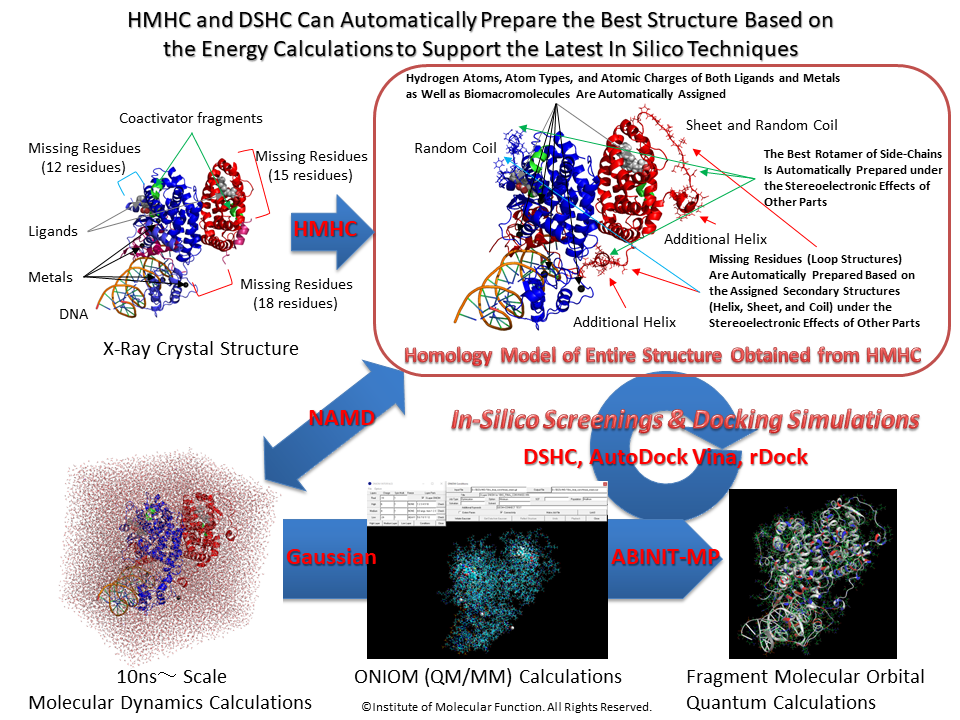 The Integrated Molecular Modeling System
The structure-based drug design system is based on the front-ended HyperChem and the back-ended Gaussian which are well-known molecular-modeling packages for small molecules. Thus, the system can provide an excellent environment for performing the drug discovery as well as the molecular modeling. Furthermore, This system can seamlessly and highly cooperate with the docking program, AutoDock Vina, molecular dynamics calculation program, NAMD (VMD), and fragment orbital quantum calculation programs, ABINIT-MP (BioStation Viewer) and GAMESS (Fu /Facio).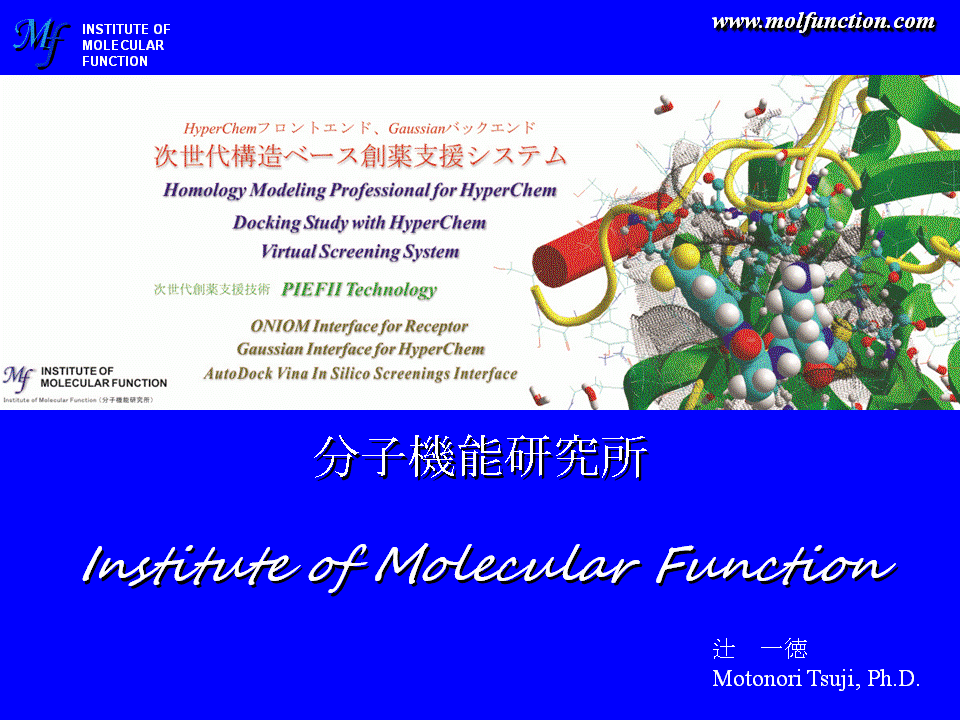 SBDD Technology of Institute of Molecular Function
Strategy for the Drug Discovery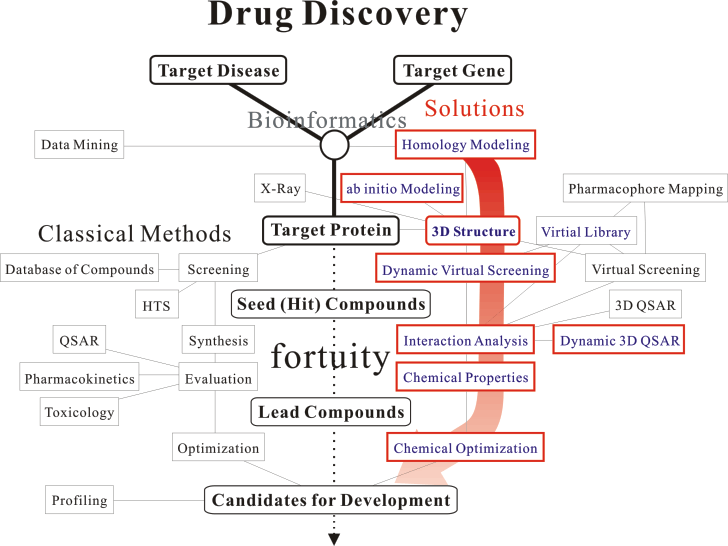 Click on a key word to move to the detailed page.
May 2005
Mar 2018