Drug Discovery
Strategy for the Drug Discovery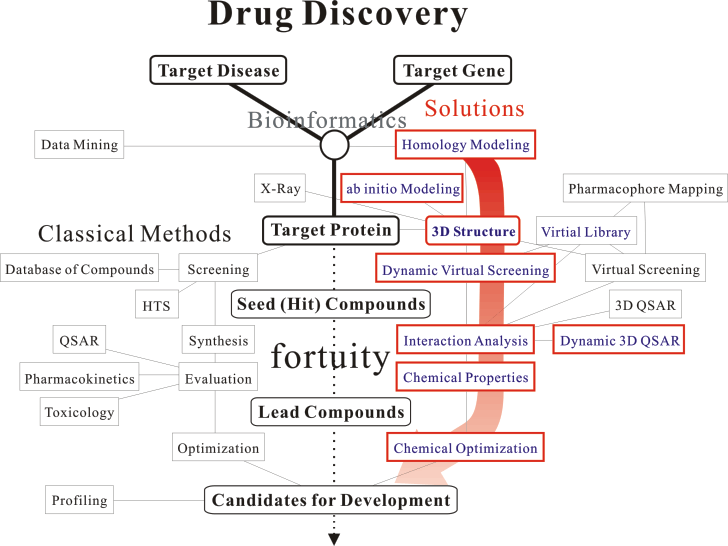 Click on a key word to move to the detailed page.
The above chart shows a part of the drug discovery strategies. In the post-genome era, technologies for the drug discovery have increasingly diversified. Nonetheless, most opportunities of the drug discovery yet depend on a fortuity rather than depend on these technologies.
Solutions
Our structure-based drug design system can logically support the drug discovery in the post-genome era.
See the following terms for details.
May 2005