Natural Bond Orbital (NBO) Analysis
Origin of the facial stereoselectivity, which is the most important and unsolved issue in organic chemistry, has recently been accepted for publication.
Motonori Tsuji. Geometrical Dependence of the Highest Occupied Molecular Orbital in Bicyclic Systems: p Facial Stereoselectivity of Bicyclic and Tricyclic Olefins. Asian J. Org. Chem. 2015, 4, 659-673.
The details of the natural bond orbital analyses can be seen in the Supporting Information of the above article (doi.org/10.1002/ajoc.201500054).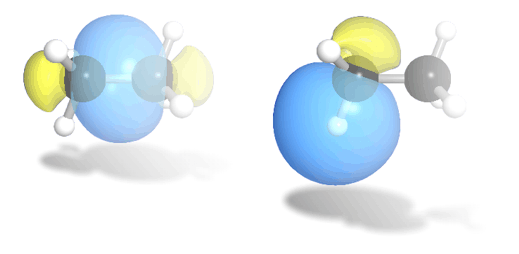 Gaussian Interface for HyperChem