Homology Modeling Professional for HyperChem
Click on the individual program names to access to their detailed features.

Trajectory Analyzer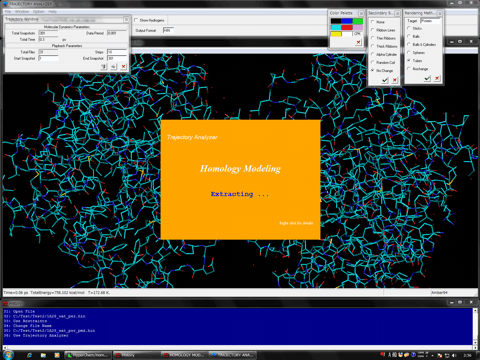 Feature
The "Trajectory Analyzer" program can extract energy and RMSD profiles from a snapshot file prepared from HyperChem molecular dynamics calculations in a text format.
Moreover, the program can convert the snapshot to an isolated coordinate file in the HIN, ENT, and PDB formats at once. This function is useful for analyzing the individual structures in detail.
This program can be also used to animate the trajectory using general molecular viewer programs.